+
NEW Educational TV SERIES 
Click any of the images to order 
our family friendly and perfect gift collection.
"Extremely endearing and thoughtful, these books will steal your heart." 
"A beautiful novel to grow up with." 
"Even as an adult, it is a page turner." 
"Everyone should keep a copy nearby."

A.J. and the Menagerie's novels are also available through Amazon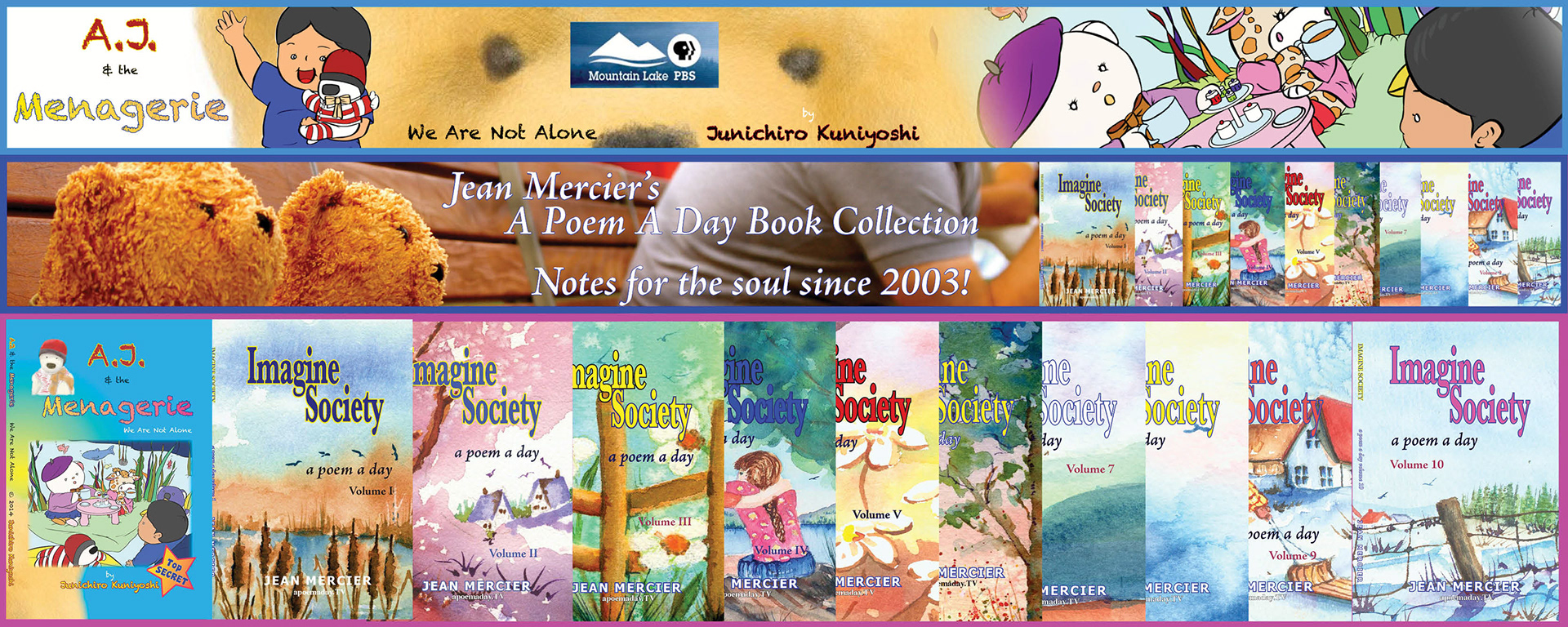 ". . .thought-provocative, deeply curious and calmly celebratory, the magic of Mercier's words could certainly change one's life within a year."   
New York Times Best Selling Author
3660 Love notes and short poems!
IMAGINE SOCIETY: A Poem A Day: Volumes 1 to 10 
Also available as ebooks on Kindle and Amazon!