At PBS, trust, living together and education is who we are. 
You will never look back.
PBS delivers credibility as it celebrates differences, 
supports equality, fair chances, and cultural diversity.
Thanks to people like you, SESAME STREET came to life with PBS! 
JOIN US AS WE KEEP DOWN THE WALLS!
Half of MLPBS supporters are Canadians!
Mountain Lake PBS is a non-profit TV station!
​​​​​​​
See the current opportunities of partnerships! 
😍🙄🙃😎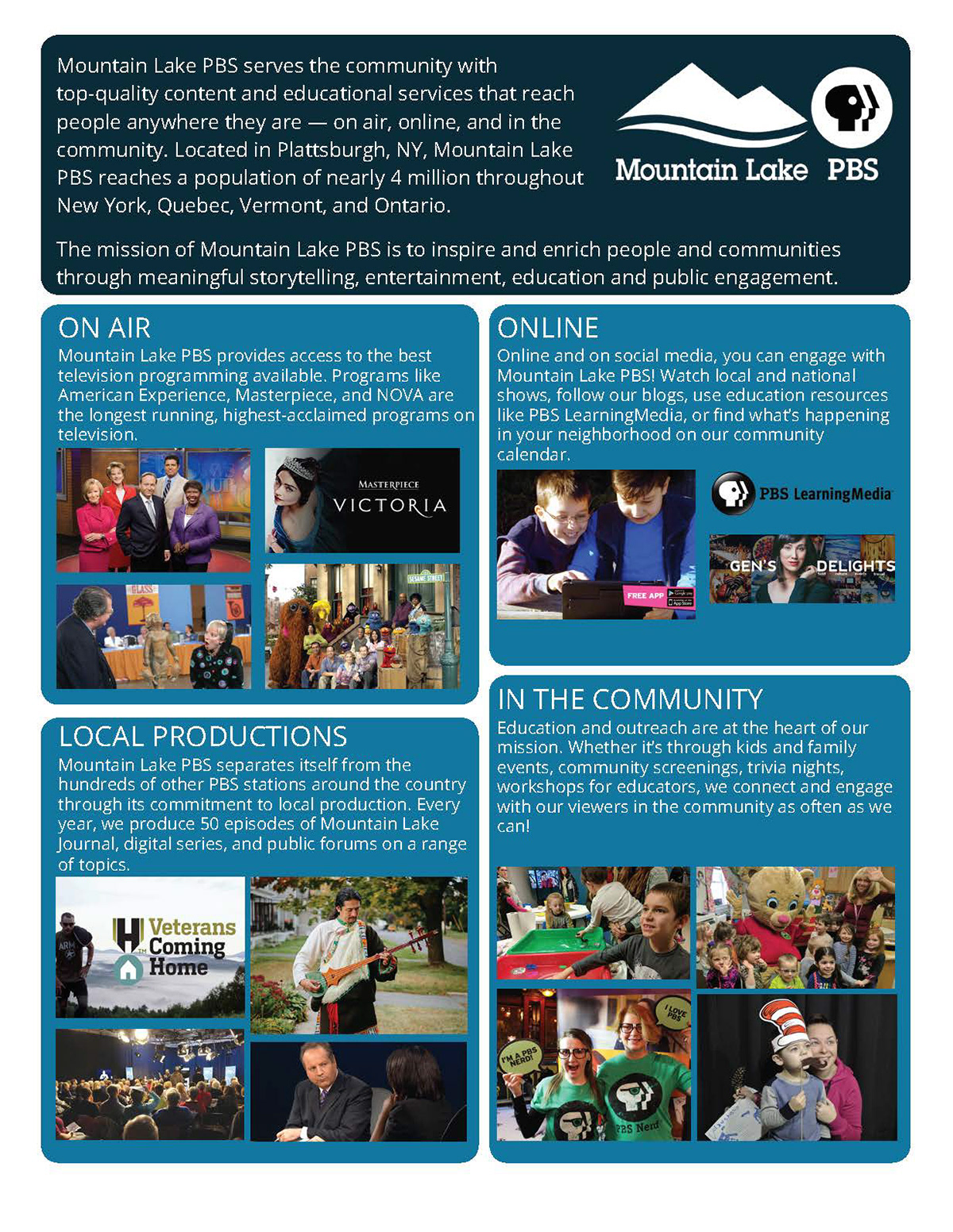 Highly satisfied of the ROI, our corporate underwriters 
often stay with us for years while they are also helping 
to produce the best television for kids and families!
reaching up to 3,9 M viewers 
+ many through simple antennas (no cable) as well
in Quebec, Ontario, New York and Vermont.
Our corporate or individual sustainers have a voice!
Keep a high profile corporate presence, 
or simply say  "THANK YOU", "WELL DONE" or "CONGRATS" 
salute or honour someone with PBS, 
the #1 trusted television network.  
​​​​​​​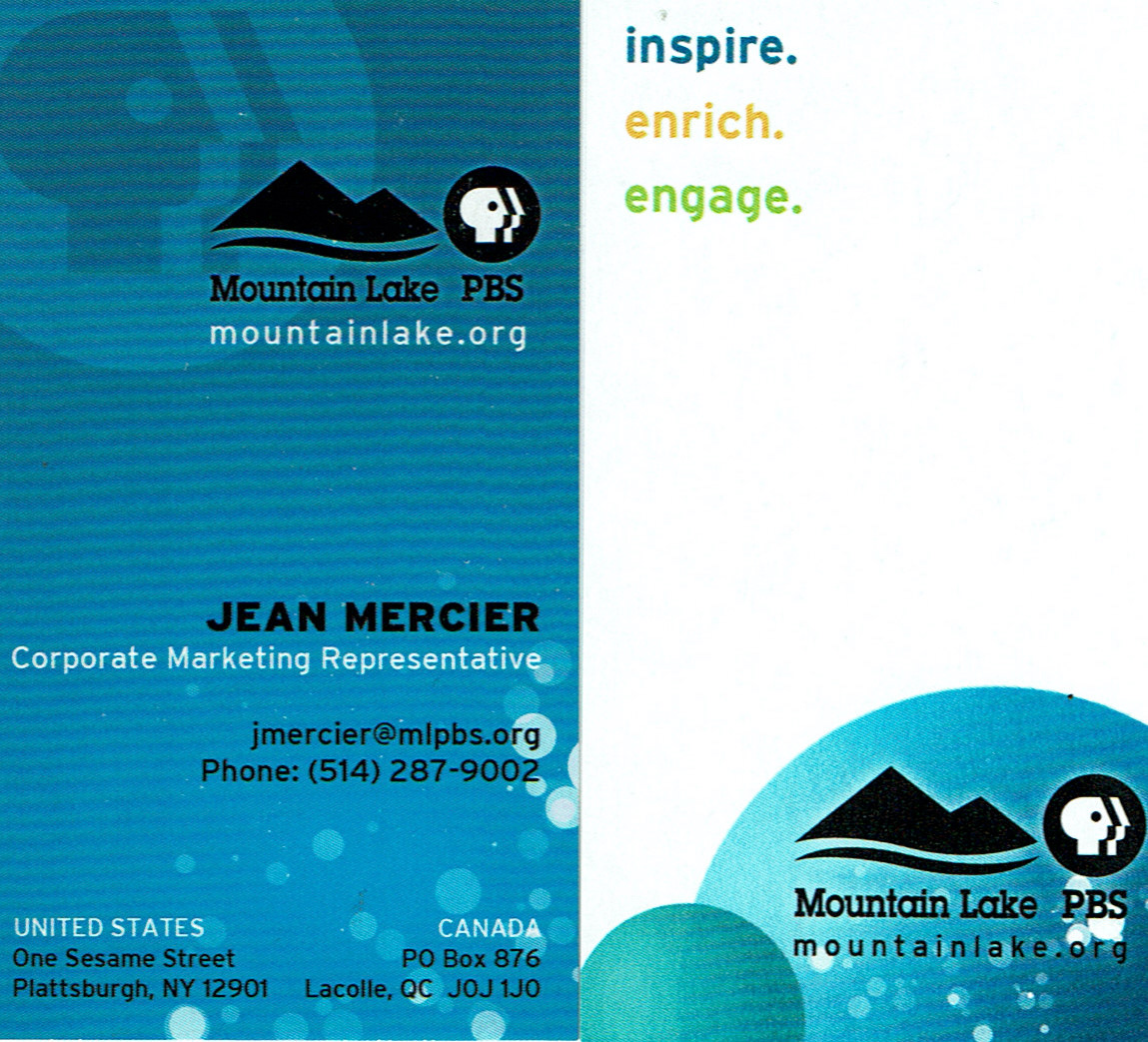 We beat any 
comparable
 media, even online ads.
Get on PBS Television, for less than an online campaign.
You can get it all for a few dollars a day, because we are a non-profit. 
* Mountain Lake PBS 

reaches

 a potential 3,9M viewers.
* Our newsletter: 18,000 hard core fans.
* Our website: 35,000 visits a month. 
Sustain your PBS Television in the community 
and 
we will thank you with 
your own TV spot on Mountain Lake PBS.
We can take care of everything for your TV spot 
😎😍🙃​​​​​​🙄​
****
(stand alone) for your announcement, 
when you become a sustainer on Mountain Lake PBS!
This is unreal. + 33% of these spots will be in PRIME TIME!
(Reaching New York, Ontario, Quebec, Vermont)
We will help you thrive!
​​​​​​​
Ask me any question, I am here for you. 
Underwriting is a mutually beneficial partnership between you and Mountain Lake PBS. Simply put, underwriting is a non-commercial sponsorship of programs or events. This helps marketing for your company and also puts out new information into the community.
By associating your organization with Mountain Lake PBS, you'll put your brand in front of an intelligent, appreciative audience that values public media sponsors because PBS ranks #1 in public trust.
You may claim your underwriting expense as a charitable donation. You'll have final approval over your script and spot, and when it's complete, it's yours and we'll send you a copy. Use the spot however you like.
WHAT'S NEXT?
Let's talk!
Help us to bring these 
family educational series in your area too!
Coming soon to Mountain Lake PBS!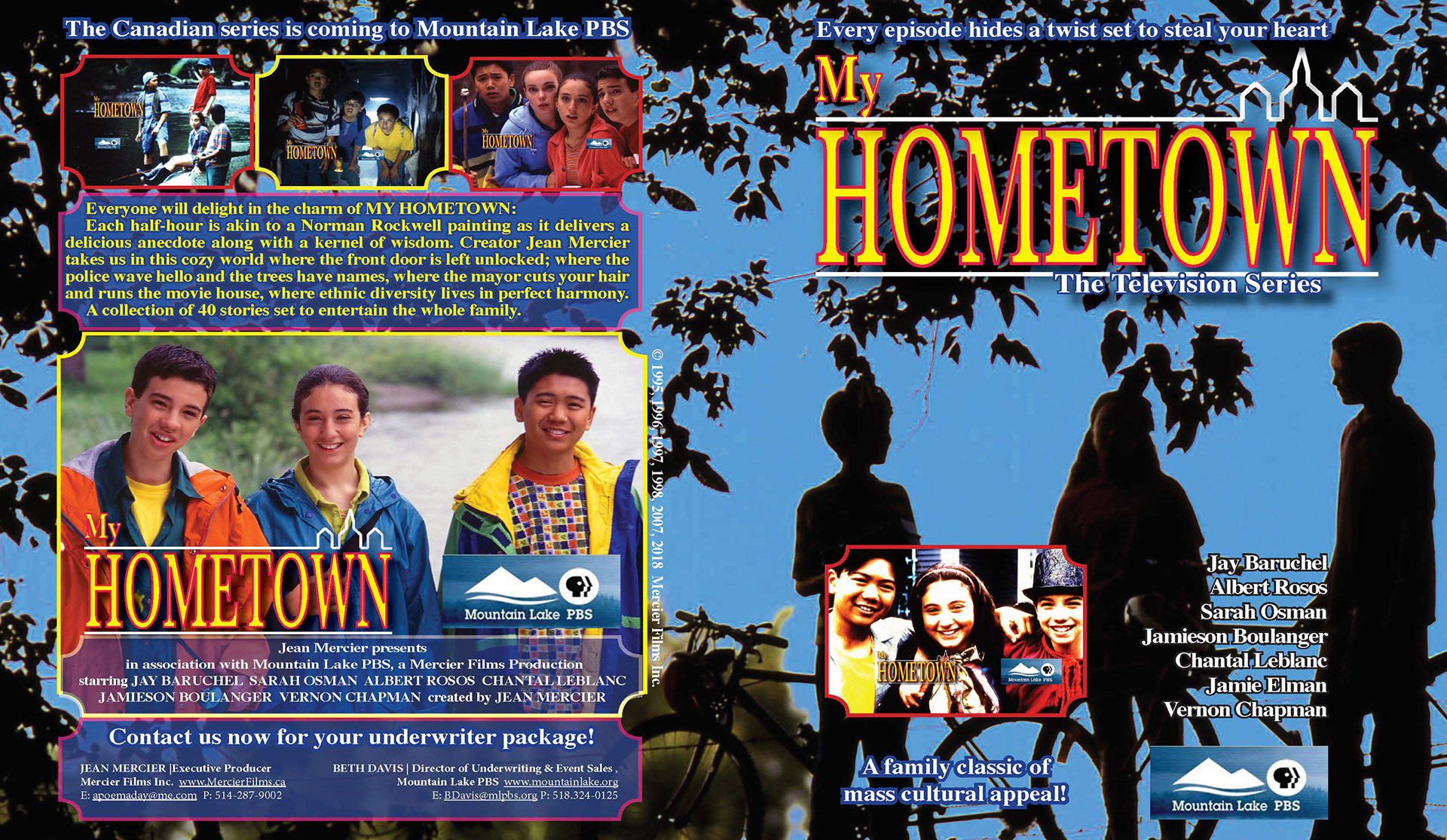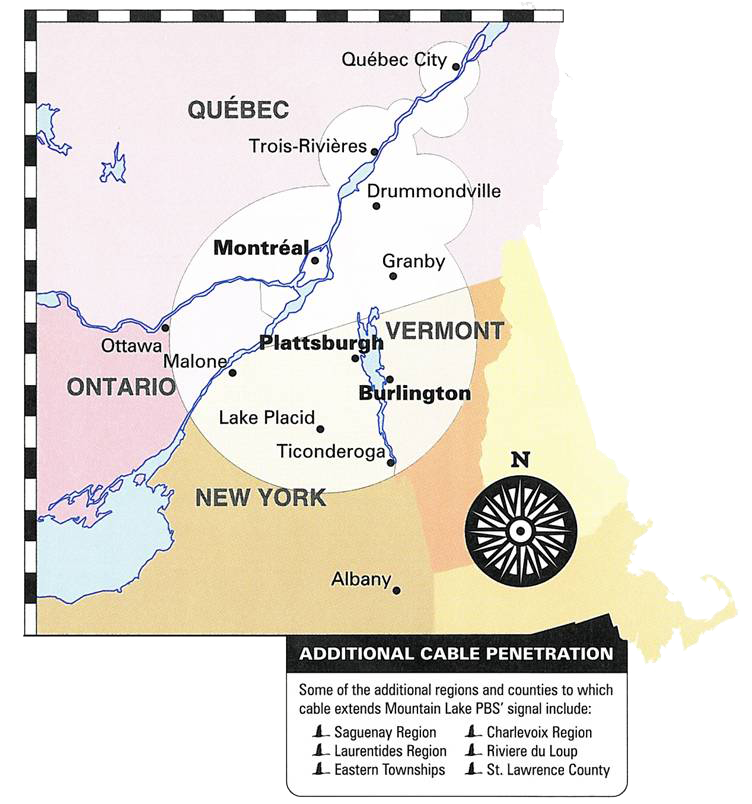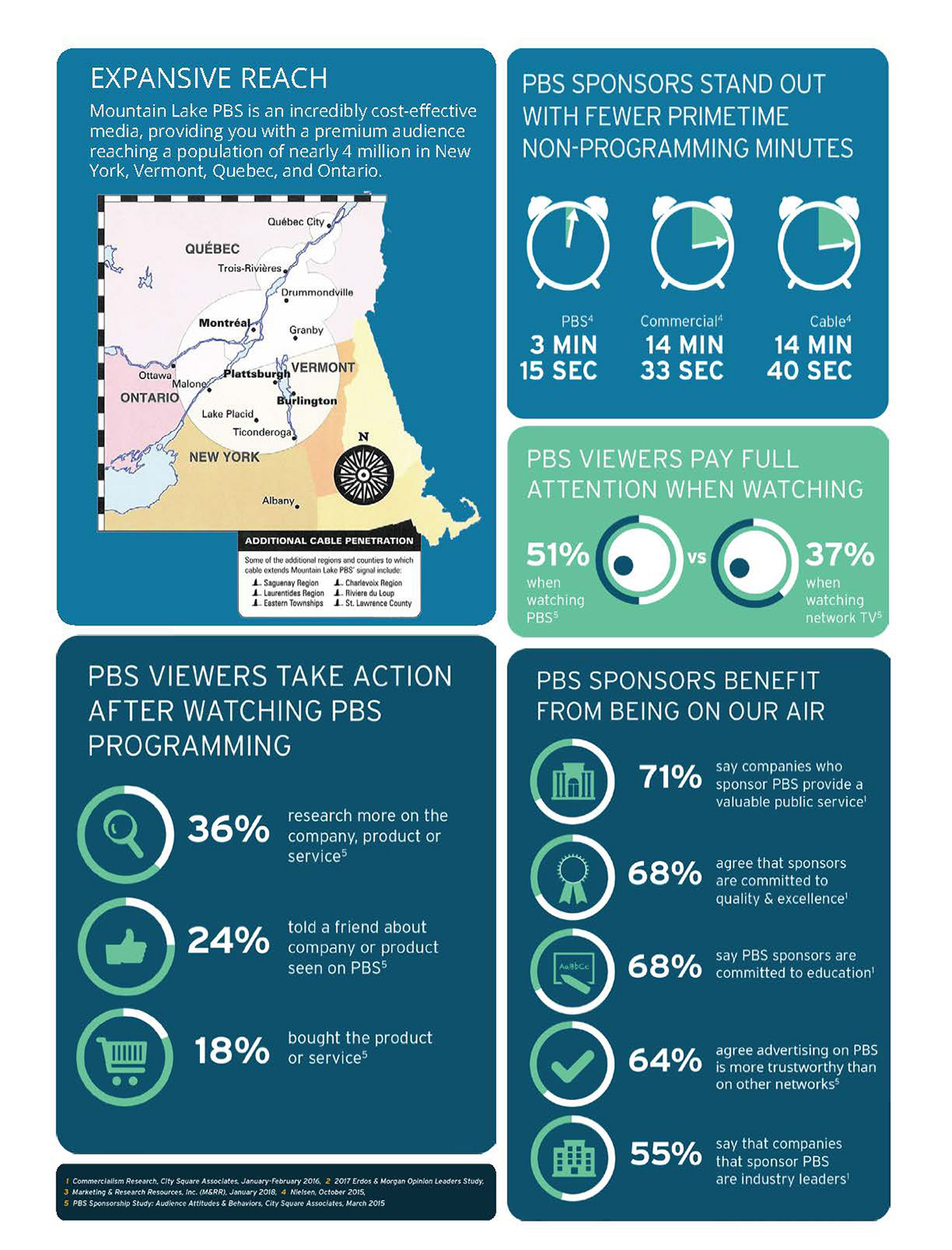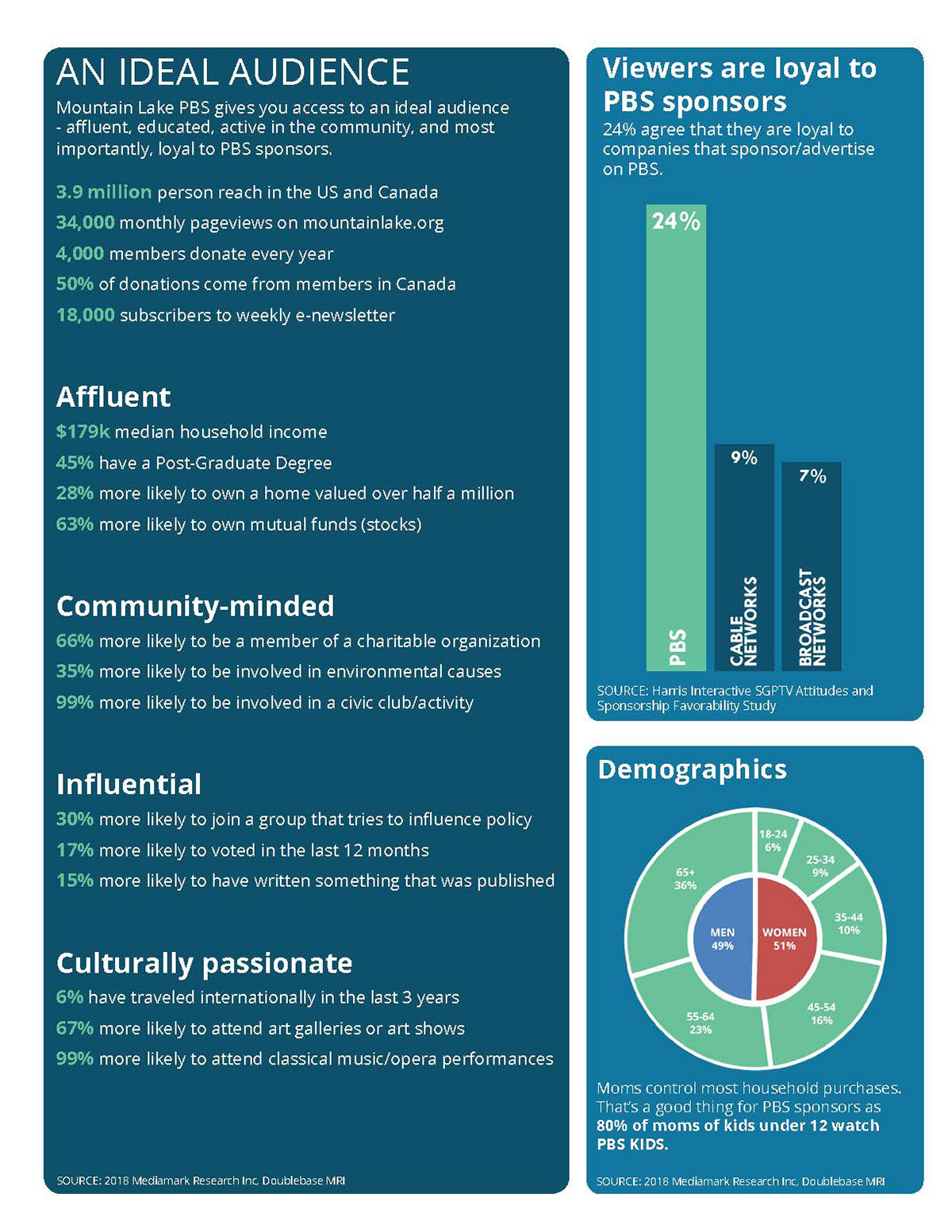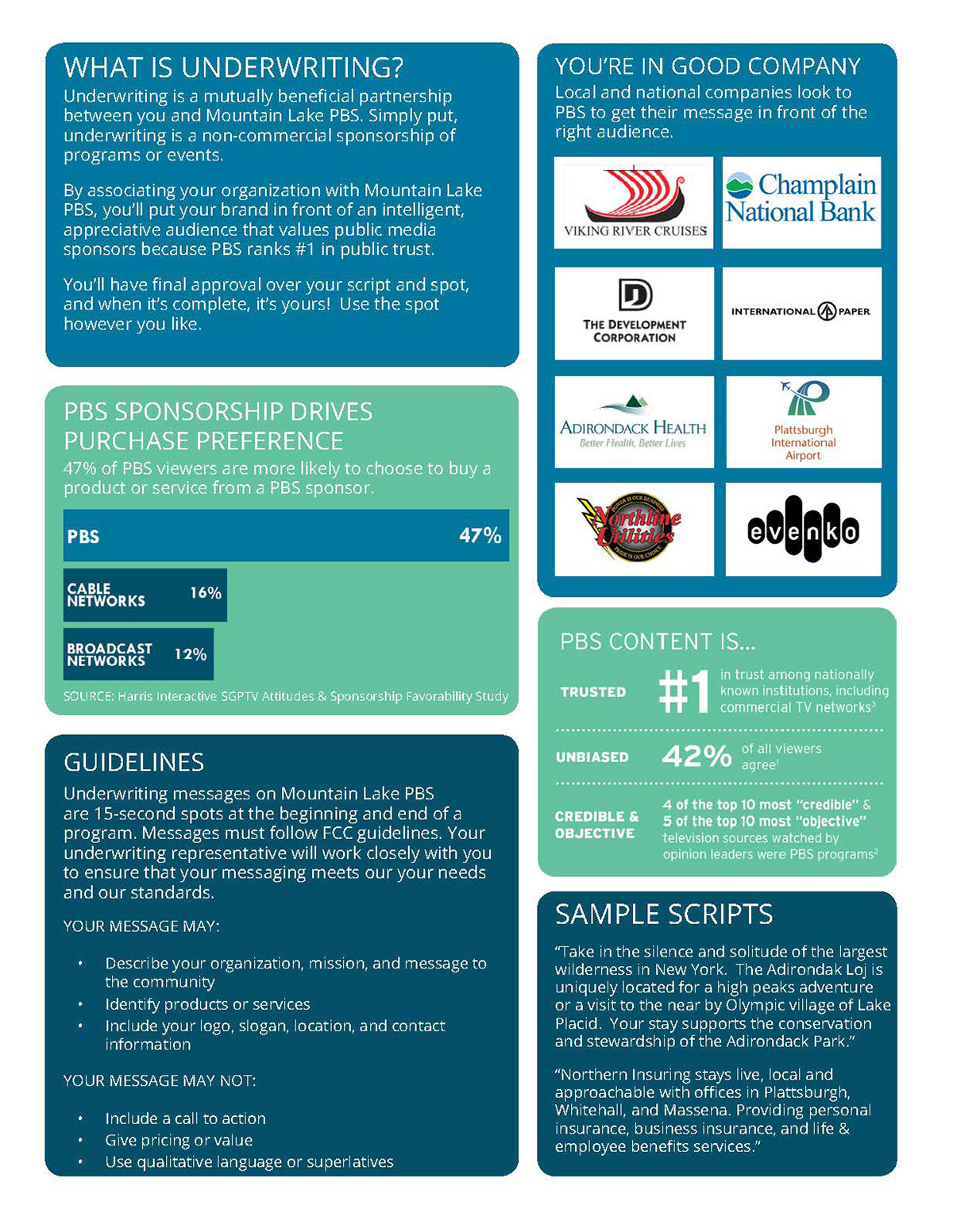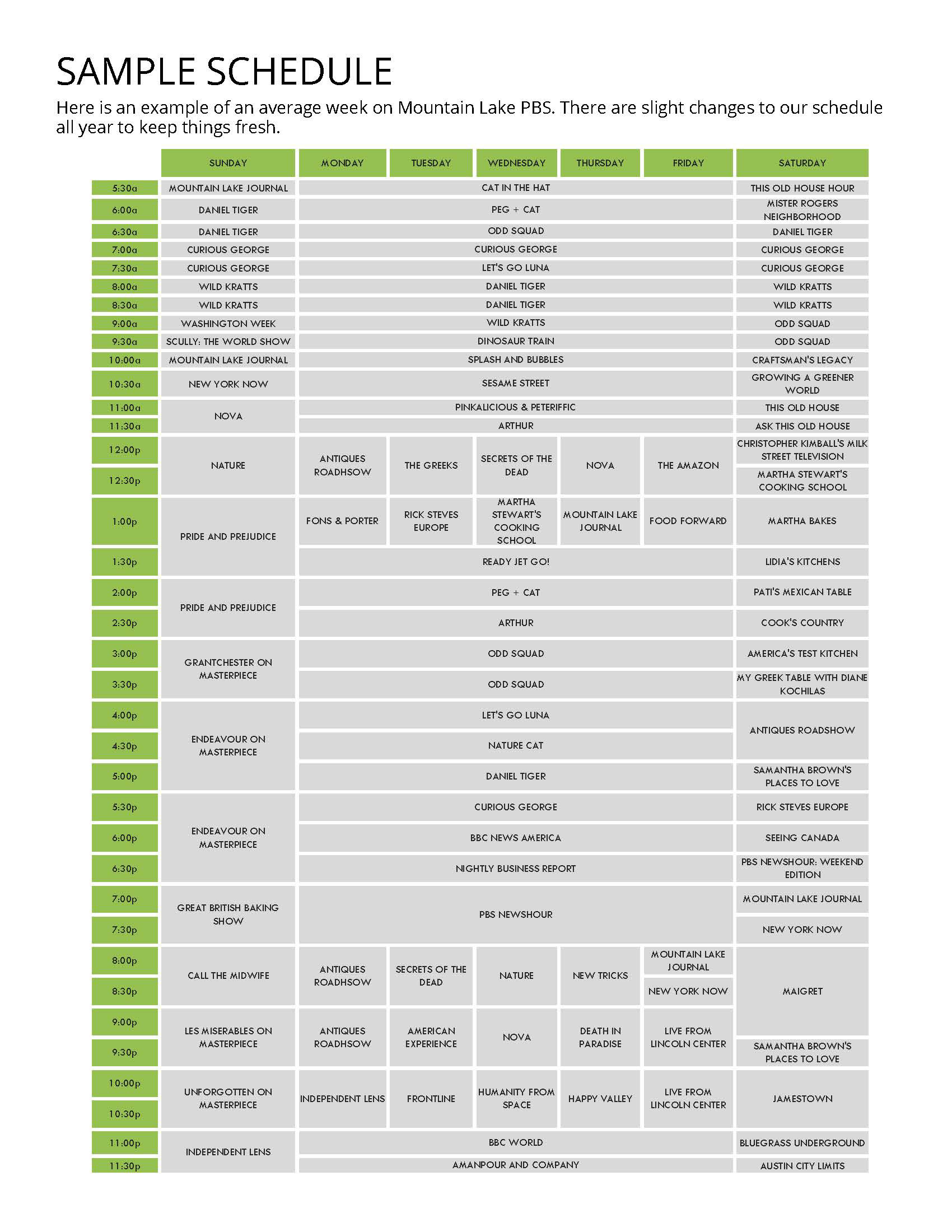 For more about my work as a producer and writer,